Elder abuse is a serious problem that needs to be dealt with, but the question as to how is still up for debate. In 2014, HC-One (which runs 227 homes across the UK) proposed placing CCTV cameras in residents' rooms to help prevent abuse and neglect.
Two years later, the debate is still a hot topic with numerous interest groups weighing in, such as caregivers, lawyers, and the Care Quality Commission. HC-One's plan was put in place with an 80% support rating from the public, but privacy issues and the personal rights of patients still need to be considered at the forefront of this subject.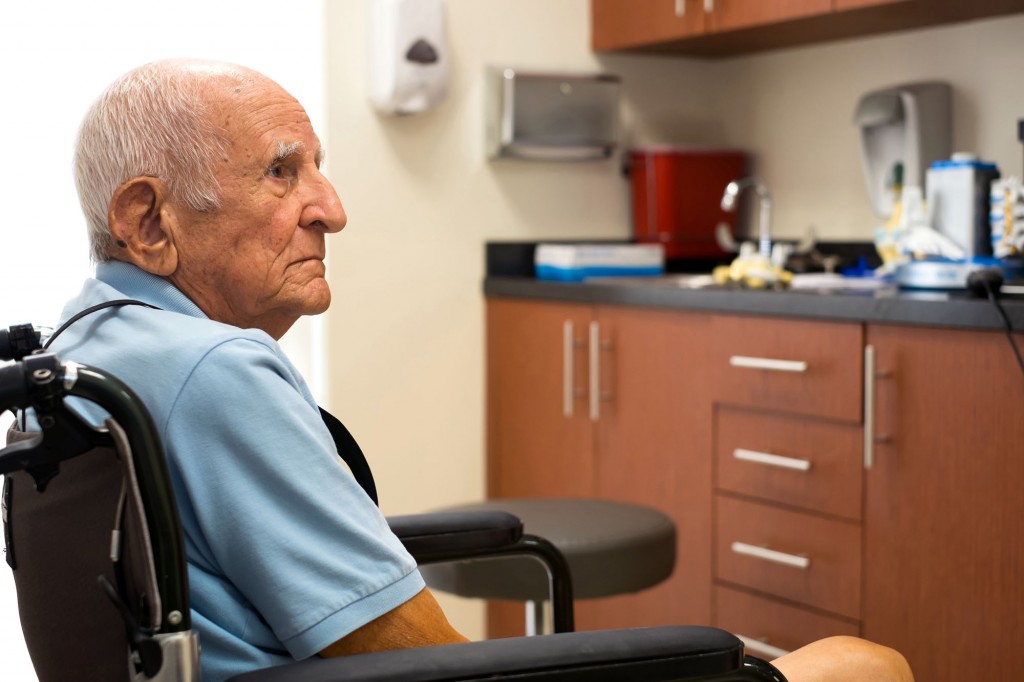 Legal Views
Privacy is one of the key legal issues here. Article 8 of the European Convention on Human Rights provides that:
"Everyone has the right to respect for his private and family life, his home and his correspondence.
There shall be no interference by a public authority with the exercise of this right except such as is in accordance with the law and is necessary in a democratic society in the interests of national security, public safety or the economic wellbeing of the country…"
This means that any decision from a government level to promote the use of CCTV cameras in care homes will need to be weighed against the individual patients' "right to respect for… private and family life".
Article 8 does allow this right to be balanced with what is "necessary in a democratic society … for the prevention of disorder or crime…" It is definitely arguable that the individual's right to privacy could be balanced with the prevention of crime (medical negligence) and the overarching decision to use CCTV cameras to this end.
Medical negligence is the other side of the coin in this legal conflict: a team of specialist solicitors from a medical law firm, Patient Claim Line, believes that the Government should consider installing recording systems in all UK residential homes for the prevention of these types of issues.
One of the most common complaints is that of "pressure ulcers", a recurring problem for the elderly. The cause behind this type of injury is "insufficient attention to a resident's needs", which is "especially problematic if someone lacks the mobility to be able to shift their body themselves and relies on the care home staff to alter their resting position".
When the elderly are in such a vulnerable position, "care homes and their staff have a duty of care to ensure that sores do not develop by constantly monitoring the patient and being vigilant to prevent sores from occurring. People who are spending elongated amounts of time in bed or confined to a wheelchair are the most likely to develop pressure sores."
Putting CCTV cameras in place can help to lessen the occurrence of these types of issues.
CQC views
The Care Quality Commission (CQC) originally proposed the use of CCTV cameras, but due to privacy issues held serious reservations about recommending them wholeheartedly.
The CQC created a guide to set out their views, and acknowledged the controversial nature of the subject, with many different conflicting pressures to provide the best outcomes for patients.
The CQC's proposals for guiding this type of development include setting out "responsible steps" that need to be taken into account by providers when using this type of system. They also note that surveillance is not necessarily the only option, but that it is nonetheless important to provide information on how it could and should work.
Conclusion
All in all, it appears that the proposal to use CCTV cameras has some merits, and with modern technology developments there is "a degree of inevitability about introducing CCTV in care home residents' rooms". However, before these measures are put in place UK-wide as a standard measure, some protocols will need to be created.
For example, the prior consent of residents will need to be obtained, and all camera systems highly regulated. Who has access to footage and the circumstances in which that footage can be viewed will need to be controlled, as well as security issues examined and dealt with.
A further question to ask is whether there is any better way that this issue can be managed: are CCTV cameras the only option for dealing with this complex problem? Especially given that many care home residents suffer from dementia, the issue of informed consent in the use of cameras may be a difficult hurdle to overcome, particularly for families where the patient has few relatives, or none who have power of attorney to act on their behalf.