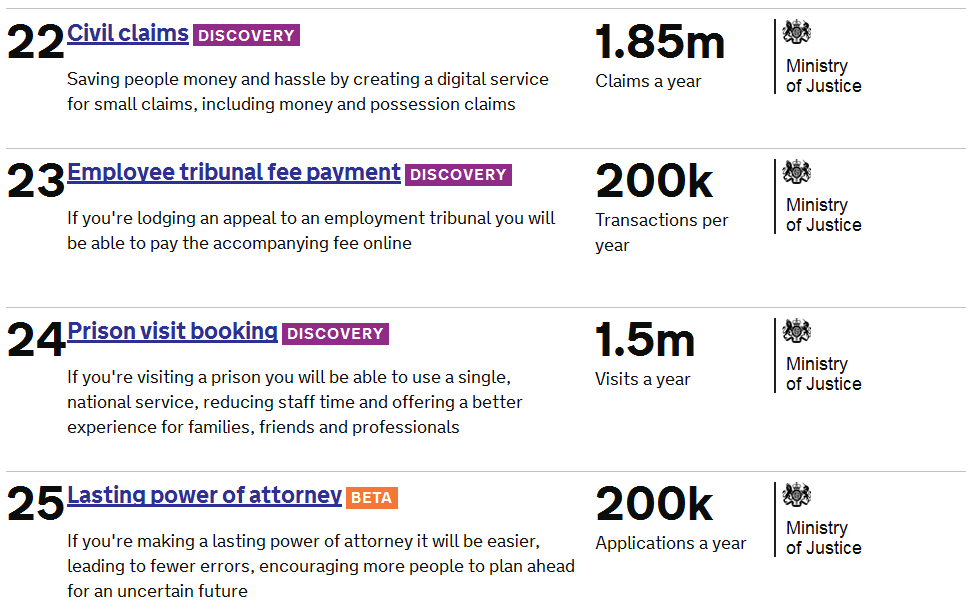 You can view the progress of development of GOV.UK's 25 digital exemplar services, of which 4 are the MoJ projects shown above, from the Digital Transformation dashboard.
The Government Digital Strategy and Departmental Digital Strategies commit us to the redesigning and rebuilding of 25 significant 'exemplar' services. We're going to make them simpler, clearer and faster to use. All these are to meet the Digital By Default Service Standard by April 2014 and be completed by March 2015.

This dashboard shows you which transactions are in the programme, what progress is being made, the estimated scale of the digital service.