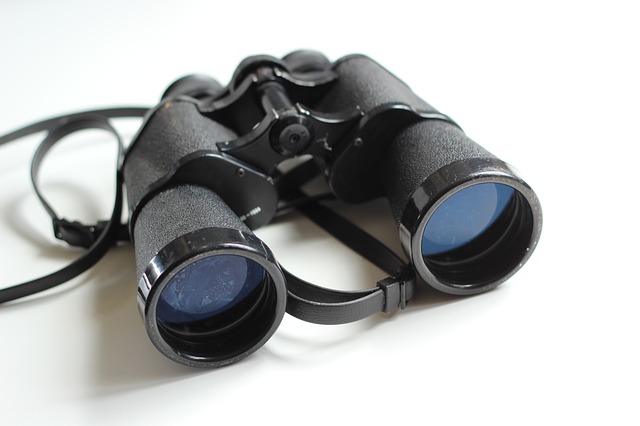 Every law firm with ambitions for growth wants to take steps to improve itself and its marketing, but this can be done far more effectively by understanding what the competition is up to.
For small and medium law firms, marketing has long been a challenge. Without the scale of resources and in-house marketing teams of the big firms – or, for that matter, the well-known brand names – the oxygen of publicity has been hard to acquire.
What is now well-established is that traditional forms of marketing are ineffective for smaller law firms and a far higher return on investment can be achieved through the use of digital marketing.
So it is that smart, forward-thinking law firms have engaged with marketing companies specialising in SEO for law firms to capitalise on the various possibilities a modern digital strategy offers:
Legal blog writers producing regular online content to raise awareness
PPC to gain leads quickly
Social media can increase interaction
Email marketing can focus on taking leads through the buyer journey
Why should you check what your rivals are doing?
So far, so good. All this will be very effective, but will it really provide your law firm with an advantage over your rivals? After all, many of them could be trying a similar approach.
This is just one of the questions competitive analysis can help to answer. By bringing in experts to study what your rivals are doing, you can see whether their approach is markedly inferior to yours, broadly similar, or out in front.
For example, you might just find to your delight that many of your direct competitors are behind the curve and are continuing to use old-fashioned marketing. Their website might be of a low standard and their social media presence and usage may be minimal. It could be their services and pricing do them no favours either. If all that is so, you can enjoy a strong advantage.
What should you emulate?
More realistically, however, many of your rivals will have sought to raise their game and rather than enjoying clear and obvious advantages, you could be engaged in seeking a small edge here and there – the sort of thing that strong marketing of your unique selling point, for instance, could give you.
In this instance, various deep insights into competitor strategy can be very useful:
You can see what keywords in their content are boosting their search rankings
You can observe what they are doing on social media
You can see where their marketing strategies have changed and the impact this has had
You can observe what their unique selling points are
You can note what they offer to clients in terms of prices, special offers and discounts
This information can then be assessed and analysed to enable you to make informed decisions about your own strategy moving forward. It means you can see what initiatives other firms have tried successfully and emulate these, as well as spotting what hasn't worked and making sure you do not copy that.
To be truly thorough, your competitive research should not just look at what individual firms are doing, but at wider trends. For example:
Are a lot of firms using digital marketing strategies?
Are they all using PPC or relying on organic SEO content?
Which social media platforms are they using?
When should you take a good idea and tailor it for your own use?
The question of how you apply all this information is one that requires careful and extensive consideration. It can be very easy to say: "because company X does this, we must do exactly the same". there might be very good reasons not to.
For example, it might be that an initiative undertaken by one company fits the buyer persona of its target market better than it would suit yours.
A good example of this would be social media usage. If the buyer persona is professional, male and aged over 35, directing activity at LinkedIn would make sense. The reverse would be true for Instagram, which has a disproportionately young and female demographic. Therefore, copying a rival firm's decision to increase activity on Instagram would not make sense.
An alternative approach might be to consider the initiative undertaken by a rival and think how it might be applied differently. It could be that a successful marketing campaign by another firm has focused on a very different area of law, but some of its elements could be used by you for your own specialism.
How can competitor research reveal scope for innovation?
There is another consideration too; competitor research cannot just be about finding out what someone else has done and working out which bits to copy and which not to. Your research will also reveal what they have not done too.
For example:
They may not have developed a social media presence across multiple sites
They could be relying on organic SEO but not using PPC at all, despite having not yet attained a strong search engine ranking
They could post all their content on their own site, without finding any external sites to put it on
These omissions can be seen as opportunities for you to be innovative, show initiative and take steps to improve your marketing strategy in ways others have not thought of doing.
Why you should plan ahead carefully
Of course, being innovative does not mean doing something different just for the sake of it. In the long run, you want to offer something that your clients will find attractive, not some gimmick that won't provide them with any real added value.
At the same time, the world is full of successful companies who gained the 'first mover' advantage by innovating before their rivals did, so it is important to be on the look out for opportunities.
This highlights the fact that competitor research should be rooted in a wider awareness of how businesses in the legal sector are operating, as well as wider social and technological trends, such as the increased use of social media.
Ultimately, the more you can know about what the competition is doing, the more you can do to shape a strategy that helps set you apart as offering something different and better, while still using the tools and strategy that have been shown to be successful.
Charlie Britten, Beuniqueness.co.uk.
Image: from Pixabay.