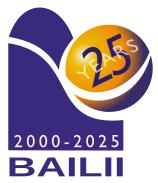 It is ironic that BAILII, which came into being to free the law, has been called out recently for restricting access to the law.
A Guardian editorial in September criticised the status quo in relation to the publication of court judgments and called for more open access. In so doing BAILII came across as the villain of the piece rather than the saviour of free law which most lawyers know it to be. Nevertheless, the editorial did raise valid questions about free and open access to case law which deserved answering. I asked Sir Henry Brooke, retiring chairman of the BAILII trustees, for his response to those questions and the resulting article is now published online on the Society for Computers and Law site.
Why does the MoJ release judgments through a contract with BAILII? Why does BAILII not allow search engines to index its judgments? Who owns copyright in judgments? Why does BAILII forbid reproduction on other sites? Sir Henry answers all these questions in some detail. But we are left with the question: Is free law enough – are we not entitled to open law? And if we do believe in open law, how do we get there?
UPDATES:
(1) See now the expanded post in the Internet Newsletter for Lawyers.
(2) See also Judith Townend and Lucy Series response to the Open Data consultation.