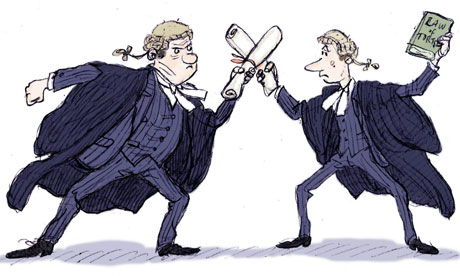 Tim Kevan is on a roll. BabyBarista now has a tenancy at the Guardian in their new Law section. Congrats Tim!
He's suitably nice about the Grauniad:
I'm really delighted to be joining the Guardian at such an exciting time in the development of their online strategy. With over thirty million users a month they have what I consider to be the most vibrant and innovative online presence of any of the national newspapers.

I'm particularly impressed by their Open Platform and the way they have introduced the idea of partnering with bloggers such as myself whereby I can retain my own website and identity as well as working directly with them (they even wrote me a WordPress plug-in especially!) It's a paradigm-shift away from the old-school need for ownership and exclusivity and is definitely the way forward for traditional media to harness the power and energy of the web's creative forces.